It takes some effort, but that pays off. Once you reach Ribeira Sacra, you can enjoy double the delicious wines and fantastic views.
Ribeira Sacra is an official Spanish wine area, honoured with the title D.O. (Demonicación de Origen). It's also an area with a beautiful landscape. Although you will not find many tourists in this region. The area is pretty hidden in the inlands and borders the mountainous border of Galicia.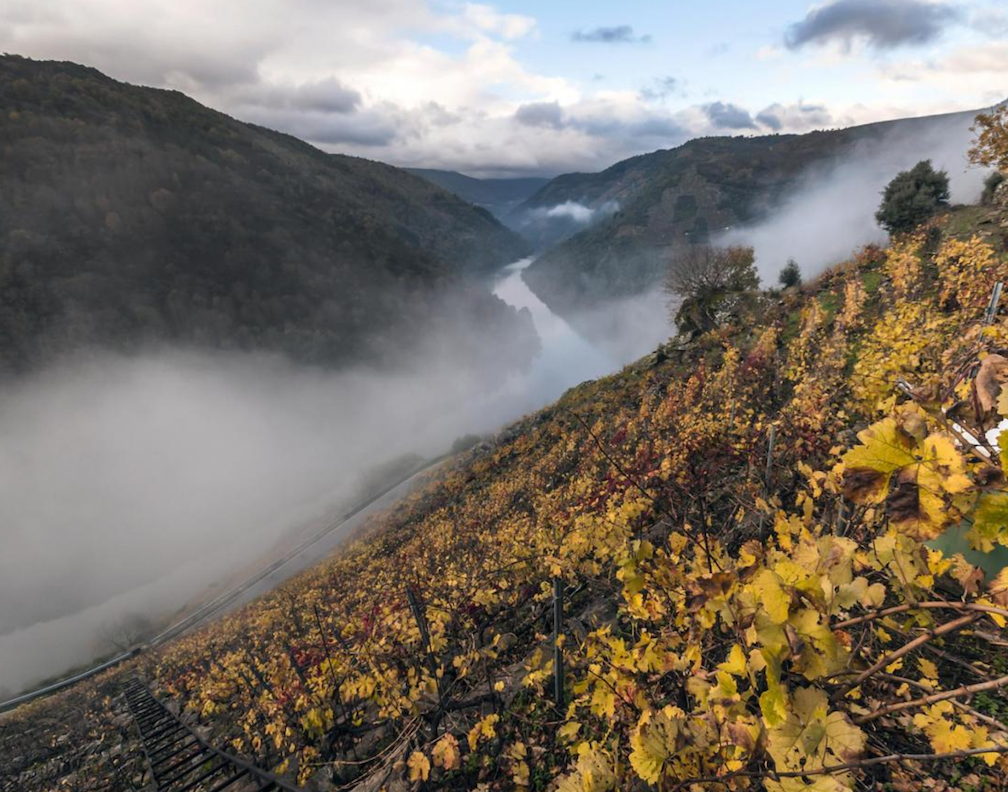 Ribeira Sacra wines
In Ribeira Sacra there are mainly used three type of grape varieties. For red wines the fairly well know grape Mencía is used, and for white wines the grapes Godello and the traditional and famous Galician grape Albariño.
Ribeira Sacra is not new into wine making. More than two thousand year ago the romans where the first to make wine in this area. When the romans left the wineries were also abandoned, but in the medieval times the monks started this tradition again.
To make wine in Ribeira Sacra nowadays can also be described as 'monks work'. Not that it's still done by monks, but it describes the proces, that still is mainly a manual job. The wine area is very hilly and the vineyards are on steep slopes and in deep valleys. The vineyards are that steep that agricultural machines like tractors can't be used. This makes it a hard job to make wine in Ribeira Sacra, but also a romantic story. You can imagine that this hard way there is not loads of wine that runs out of the area. Therefore you won't find wines from Ribeira Sacra all around the world. The offer is limited. When you find one, think of this story and enjoy from your wine!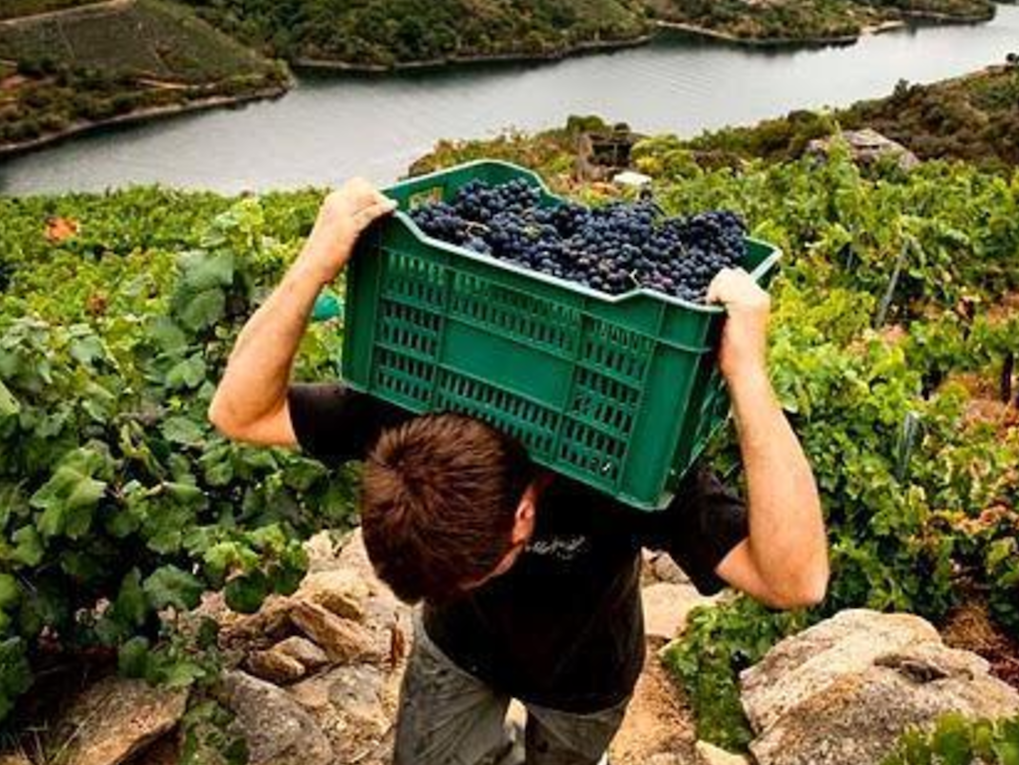 How do you reach Ribeira Sacra?
It is a long journey, but certainly worth it. Ribeira Sacra is located in the mountainous area between Ourense, Lugo and Ponferrada. Depending on your destination you can reach the first vineyard from these cities in half an hour. Of course you have to travel a little longer for the best pictures. But like so often in Galicia, the journey is just as beautiful as the destination.